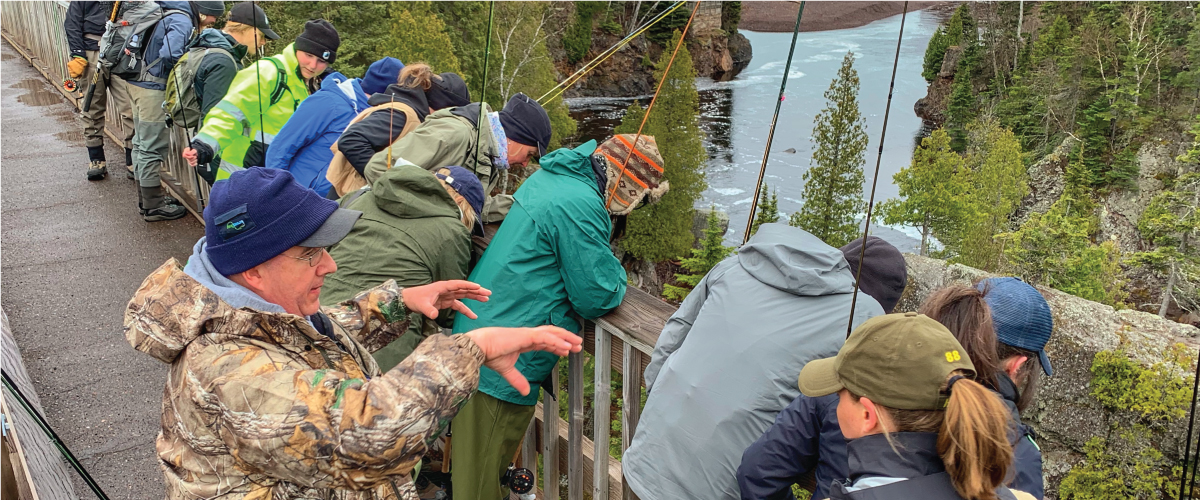 Get in touch. Get involved.
Minnesota Steelheader is comprised of a team of entirely volunteer anglers and educators; just a regular blend of Minnesota women and men who share a passion for our wonderful North Shore fisheries, and a strong interest in sharing this truly awesome environment. We want to pass it on so that other generations can discover, learn, fish. By doing so we hope that we all will continue with North Shore advocacy and conservation far into the future.
We welcome and encourage your comments and input. We also welcome your interest in becoming part of our team and are always looking for anglers who share our passion, whether you started yesterday, or 50 years ago. You can reach us by email, direct message through our social media platforms, through regular mail, or via the Contact Form below.
We do our best to respond to inquiries in a timely manner, and Thank You for your interest.
Mailing Address
Minnesota Steelheader
PO BOX 10848 | White Bear Lake, MN 55110
Contact Us Today!