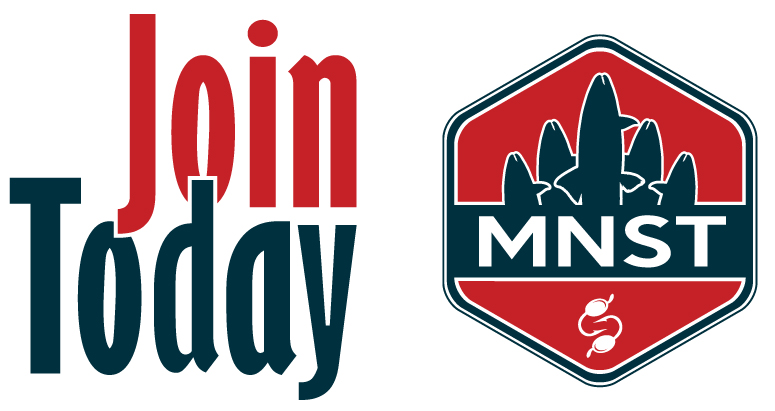 Membership is just a T-shirt away.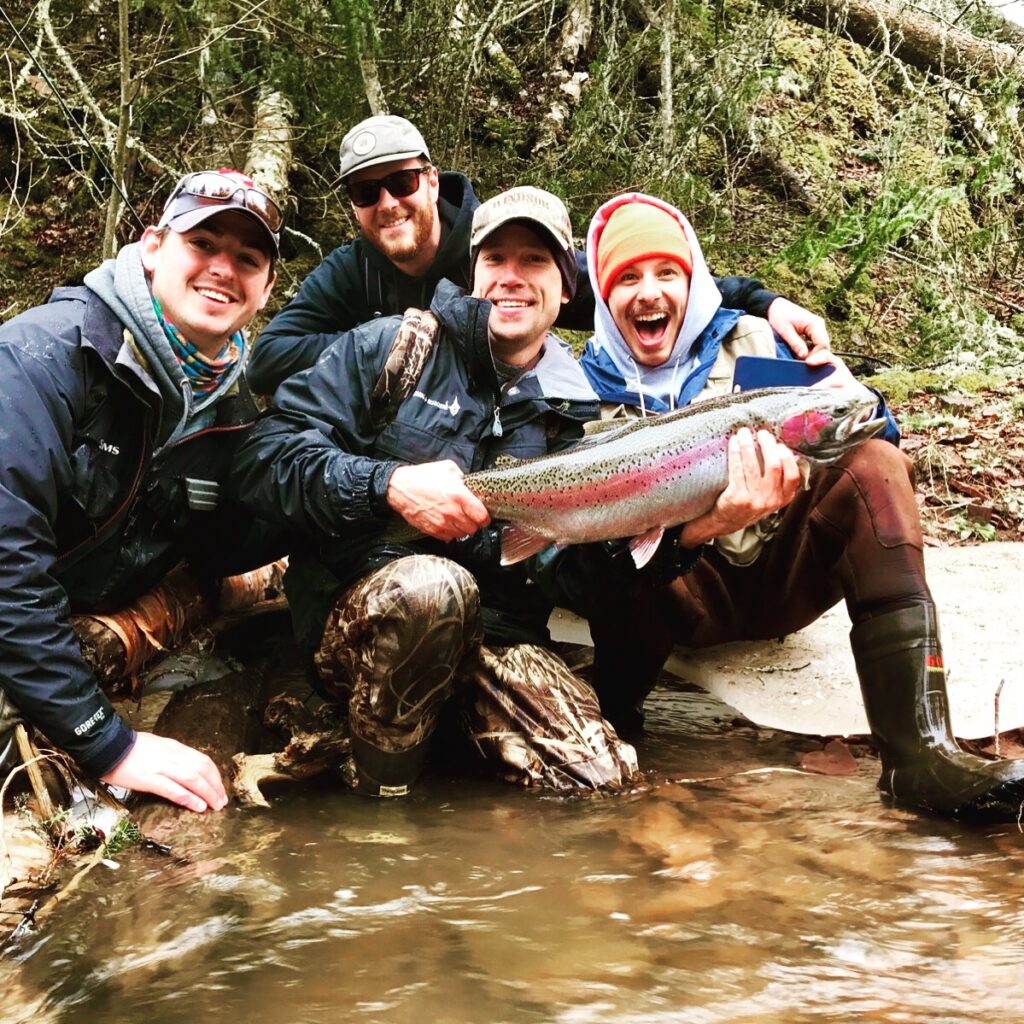 Why Join Minnesota Steelheader?
MNST is run by an all-volunteer Board of Directors whose mission is to provide outstanding angler resources. We strive to be the leading source for North Shore steelhead, trout and salmon educational programs, information, data and outreach. With member support from anglers like you, we plan to further our mission and the awareness of MN Lake Superior Fisheries while continuing to keep all of our resources free and available for generations to come.
What does becoming a MNST member mean?
Becoming a member of MNST aligns like-minded anglers dedicated to supporting and protecting Minnesota's North Shore steelhead, trout, and salmon fishery through a supportive, non-discriminating environment rooted in teaching, conservation, and volunteering.
MNST members also get access to this site's MNST Membership Corner. As a member, you'll get early notice and access to preregistration for our stream-side clinic series, casting classes and seminars. You'll also have access to additional content not found elsewhere. Our membership campaign is new, but we plan to offer additional opportunities exclusive to our members as we grow. Not bad for the price of a cool shirt.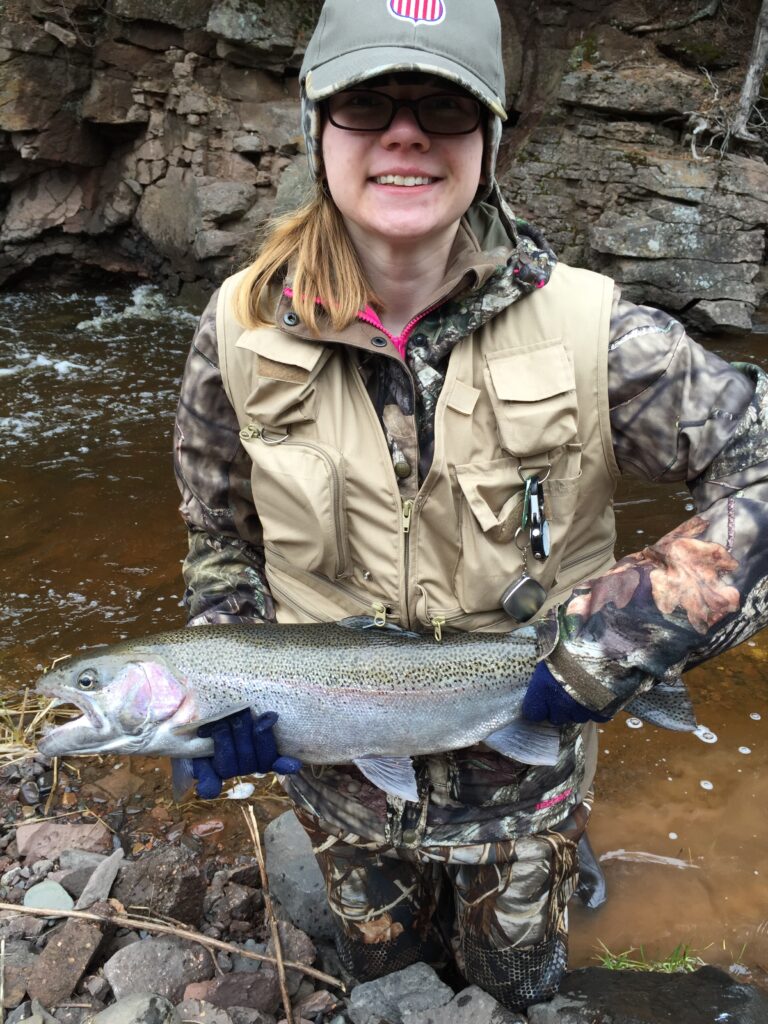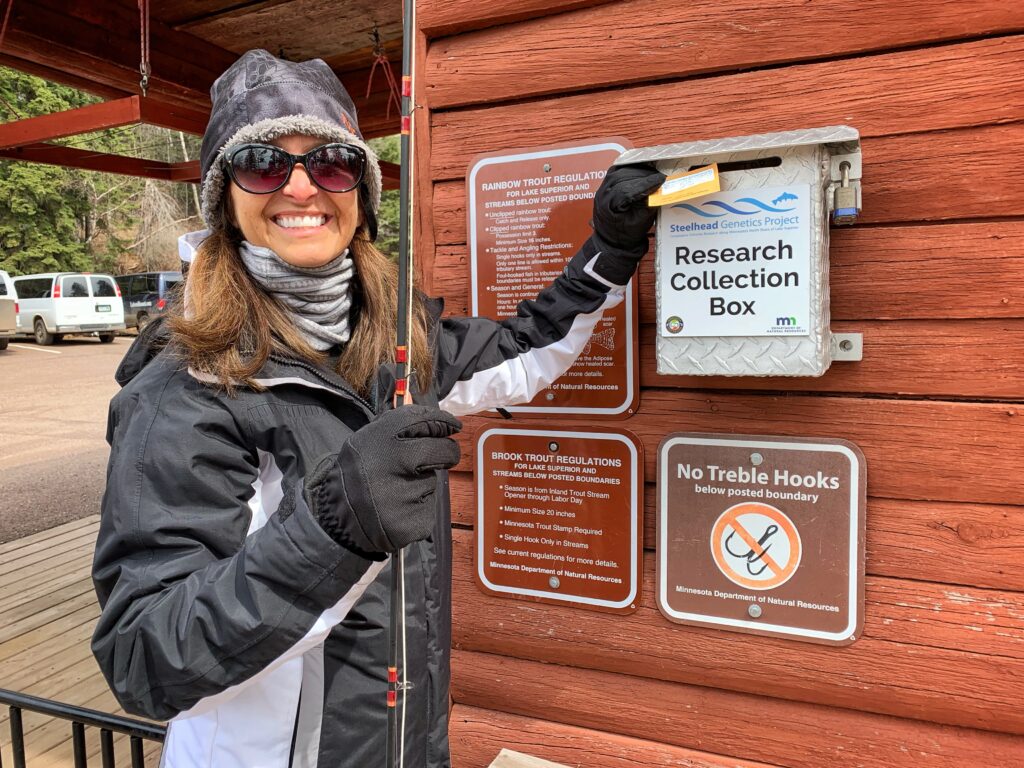 How does my contribution get used?
100% of your financial contributions are used to develop, implement and deliver programs, purchase and distribute instructional materials and tools, and to further our mission on-line, in our communities, and on the water. We have an all-volunteer staff and zero payroll. Contributions have been used to support our Steelhead and Coaster Genetics Project efforts, the adopt-a-river program, our stream-side clinic series, the Women on the Fly program, and habitat projects to name just a few.
What does an annual membership cost?
Membership is actually FREE when you purchase your MNST annual apparel.  Yep, FREE!  Options start at $20 for our popular two-sided tee-shirts in a full-line of men's, women's, and kids sizes.  Hoodies, sweatshirt, and long sleeve shirt styles also available for a few bucks more. Please review the 3 easy steps to membership directions below prior to completing the Membership form.
Grab some logo to wear and join the team
3 easy steps to membership
Purchase any one of the MNST or HWY 61 apparel options.
Using the form below, submit your contact information including your confirmation code from your purchase. Your code is key here.
Once received, we will follow up to confirm. That's all there is to it!