Help us help anglers and the fishery.
Minnesota Steelheader relies on the financial contributions of ordinary anglers like you, conservation-minded individuals and businesses to help fulfill our mission. No one at MNST is paid; all financial support goes right back into keeping MNST reaching, informing, inspiring and educating. Maybe it's the programs we provide that interest you, or maybe the fishing information, or the in-depth migration data charts & graphs, or perhaps you simply support the same values of keeping the North Shore fisheries healthy and prosperous. Whatever you interests, we are glad you are here, and humbly welcome your support.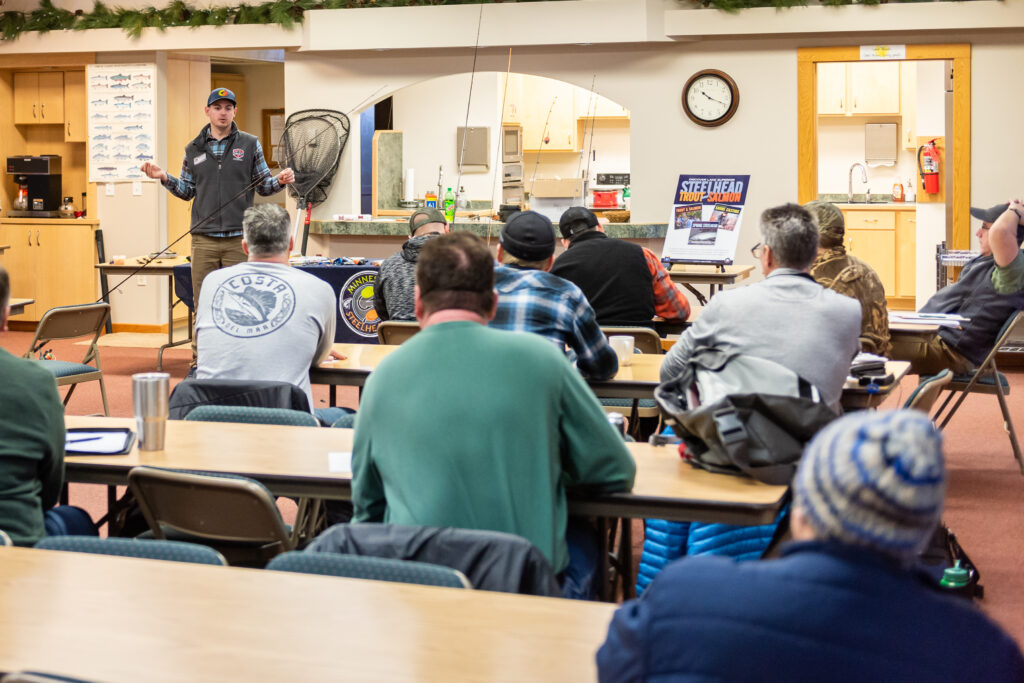 Who we are
Minnesota Steelheader is a non-profit organization run by an all-volunteer board of directors. We all share a common interest in improving the Lake Superior steelhead and coldwater fisheries of Minnesota's north shore streams and rivers while striving to inform, inspire, and educate anglers and individuals on the water, on-line, and in the community.
What we do
Since inception in 2005, we have embraced and leveraged technology and social media to help us achieve a great deal of our mission, but it doesn't stop there. Below are some highlights of past and present projects and programs.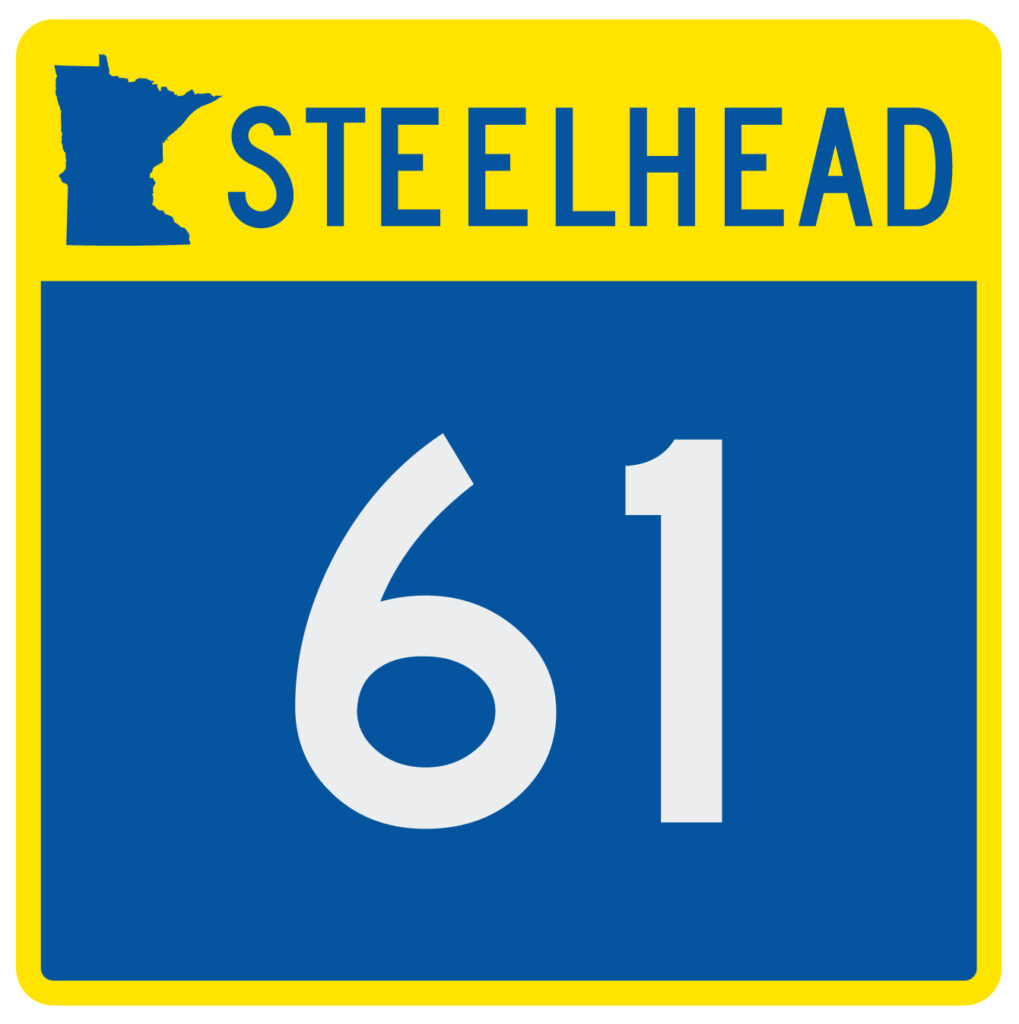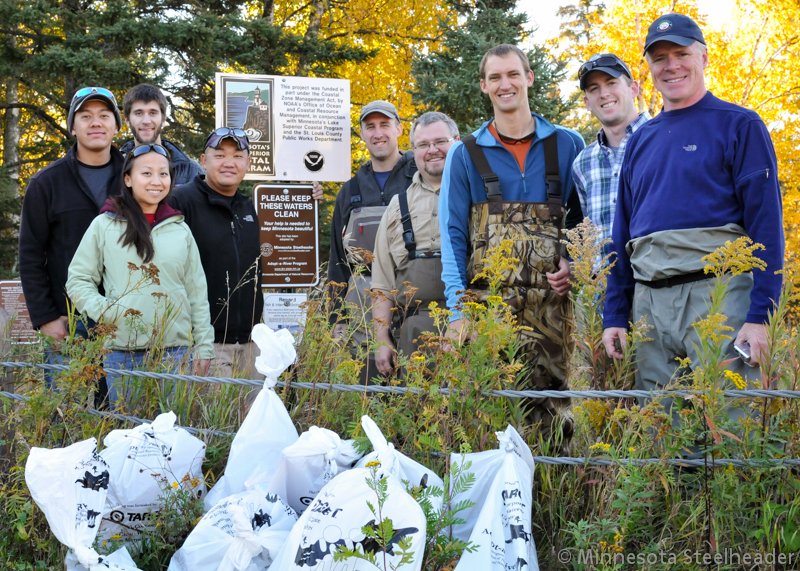 Adopt-A-River program:
In 2011 we joined the MN DNR's stewardship program, and adopted the Sucker River which lies just north of Duluth along Minnesota's North Shore. We funded the manufacturing and installation of our own location signage and in that first year, collected over 170 pounds of trash. Thanks to all the volunteers and sponsors who have stepped up over the years, we have removed several thousand pounds of trash and debris from in and along the river!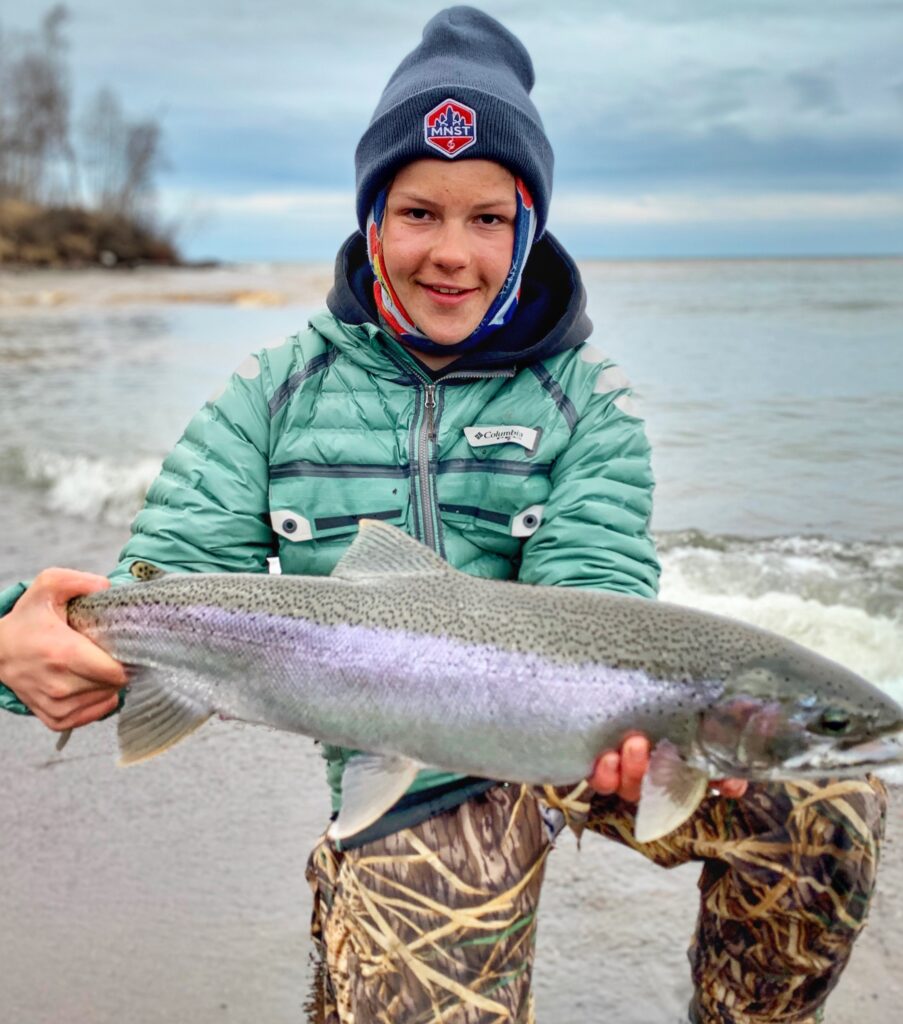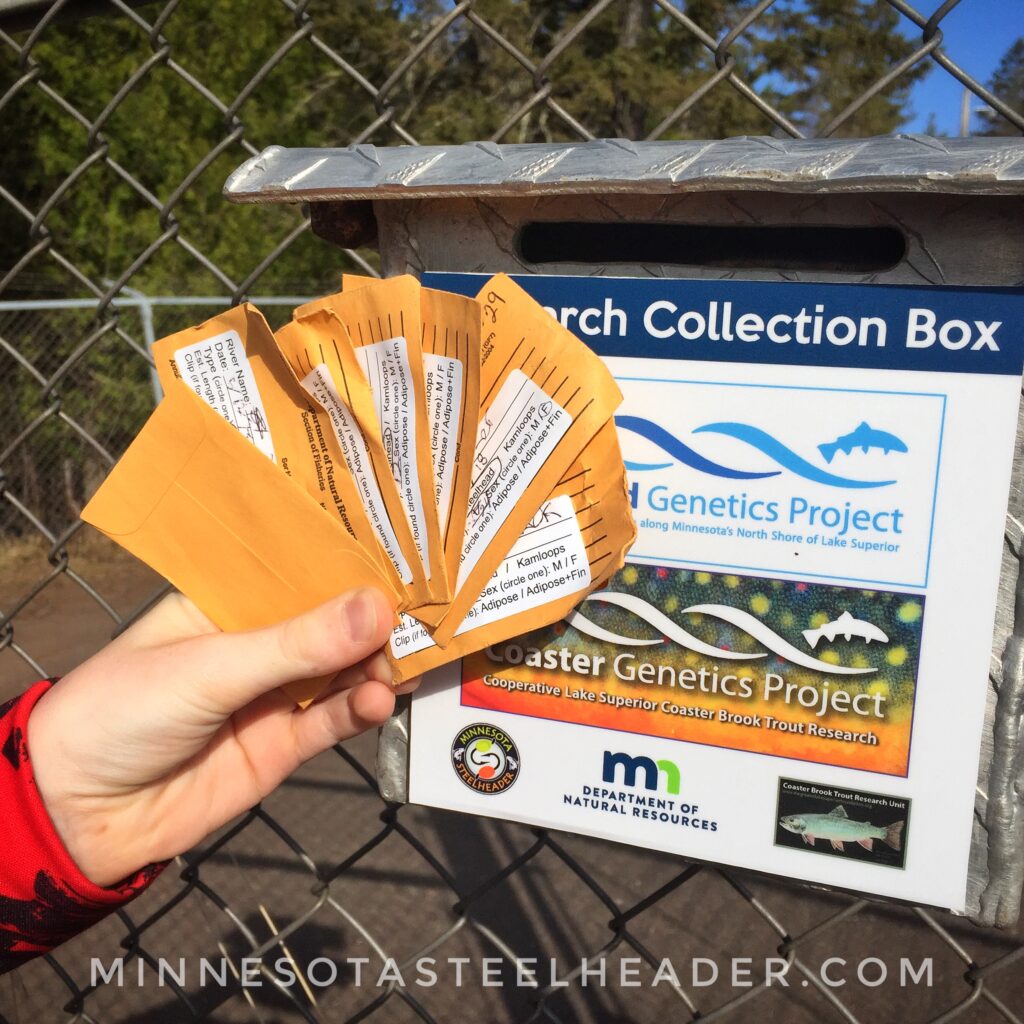 Research Projects:
We continue to work with the MN DNR on several exciting research projects. All the projects have been very successful in no small part due to contributing stakeholders and anglers working together with a common desired outcome of better understanding our fisheries, and what we can do together to help.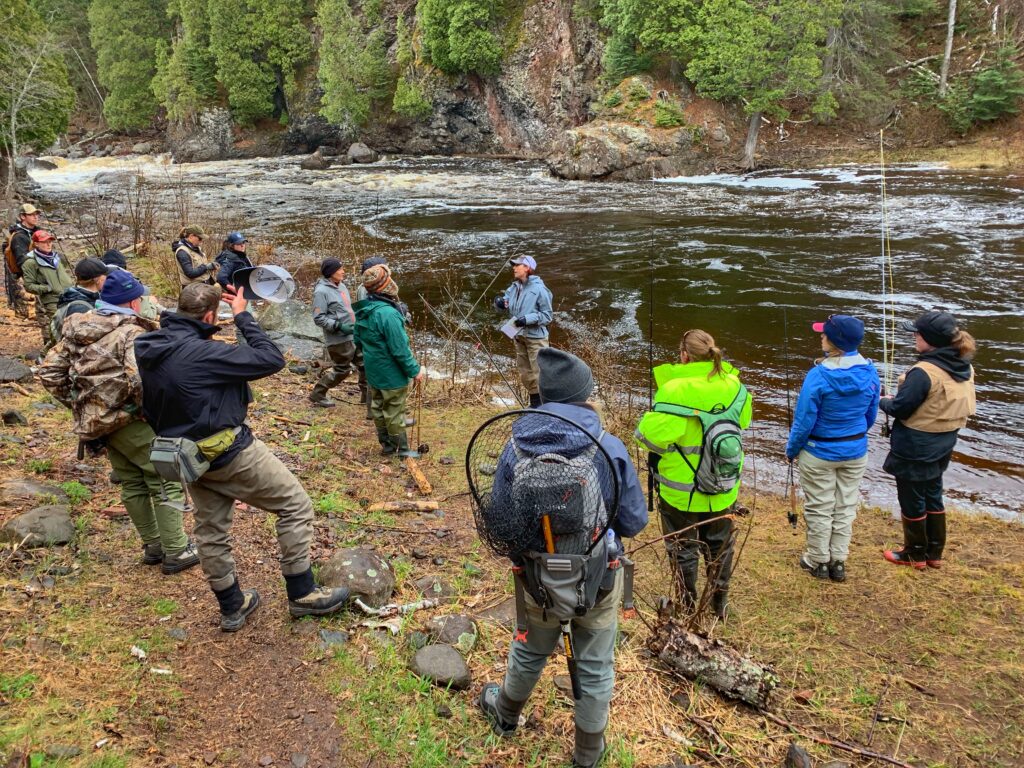 Women on the Fly:
A program providing women who are interested in North Shore fishing with opportunities to gain the perspective, knowledge, confidence and comradery needed to grow their own angling skills and knowledge within a supportive community. This program is for beginners and experienced anglers alike. Developed and taught by women, for women.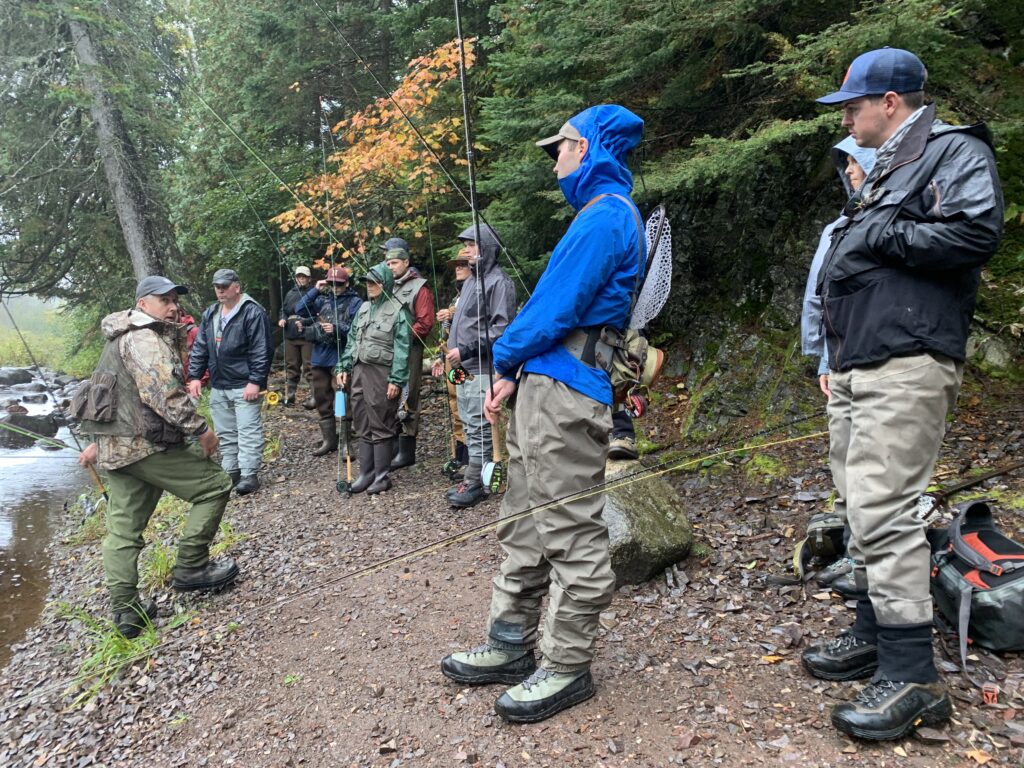 Streamside Clinic:
An information-packed clinic conducted by our volunteer staff along a river during the fall pink salmon run. The clinic teaches the basics of fly and drift fishing for steelhead and salmon as well as North Shore habitat, fish migration, and how to "read water". The fall season is perfect for this clinic as the weather is usually favorable, the salmon are (mostly) predicable, and the rivers are typically lower making it easy to illustrate fish habitat and migration.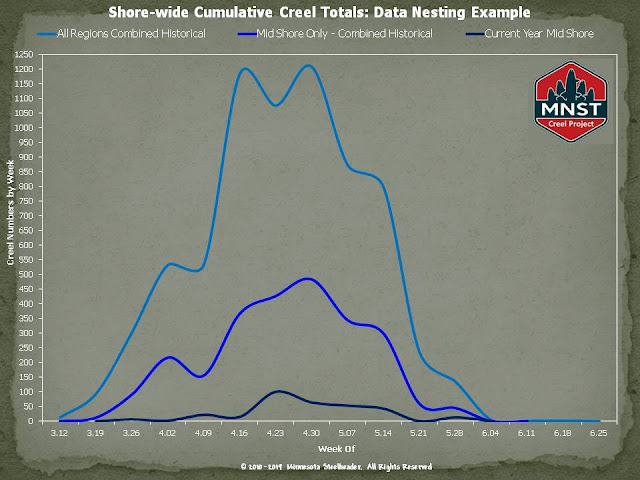 MS Creel Project:
We are not scientist, but we have some very knowledgeable anglers and data junkies on our staff. We have been collecting migration data (temps, flow, returns, etc.) for years. We launched this project in 2013 as a way to further understand steelhead migration along our north shore rivers. Since then, we have had incredible input and reporting from many, many supportive anglers.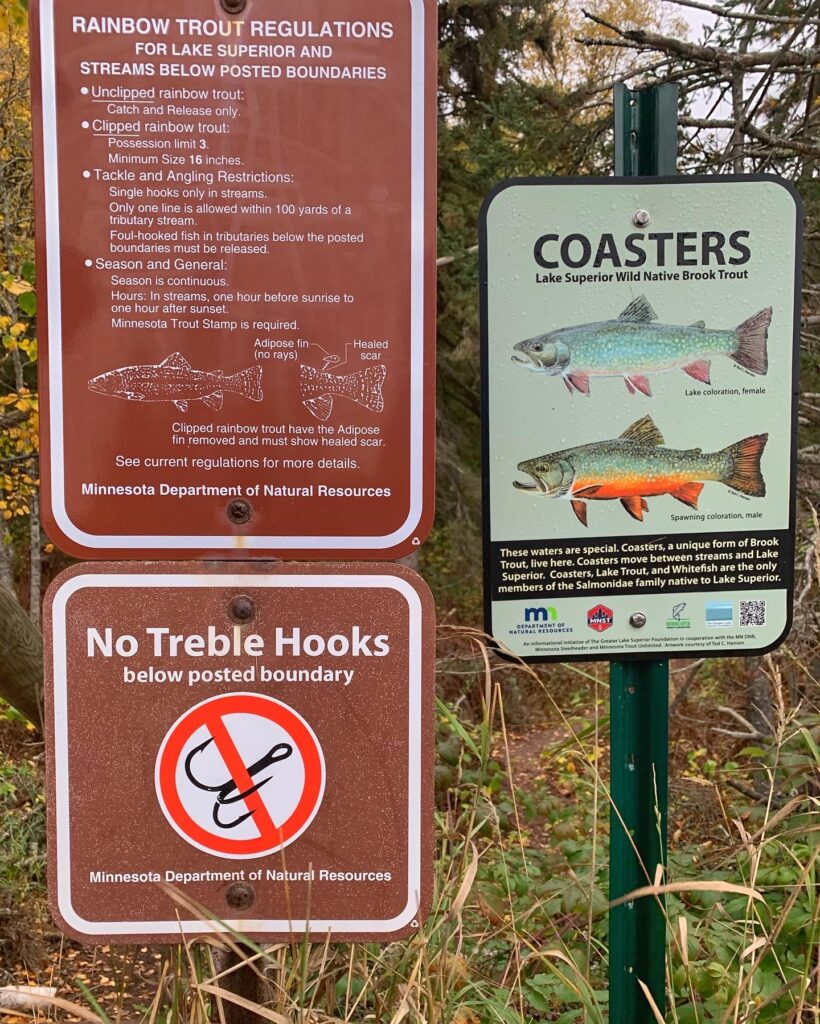 Signage Projects:
Our "No Treble Hook" Sign Campaign began in 2014. We partnered with the MN DNR and a phase 1 sign installation was completed in spring of 2015 at key angler locations along 9 North Shore Rivers. The Coaster sign project is a wonderful partnership with The Greater Lake Superior Foundation who developed and managed this project. With the help of an assortment of stakeholders, stricter regulations and enforcement, our MN coaster brook trout population appears to be rebounding nicely.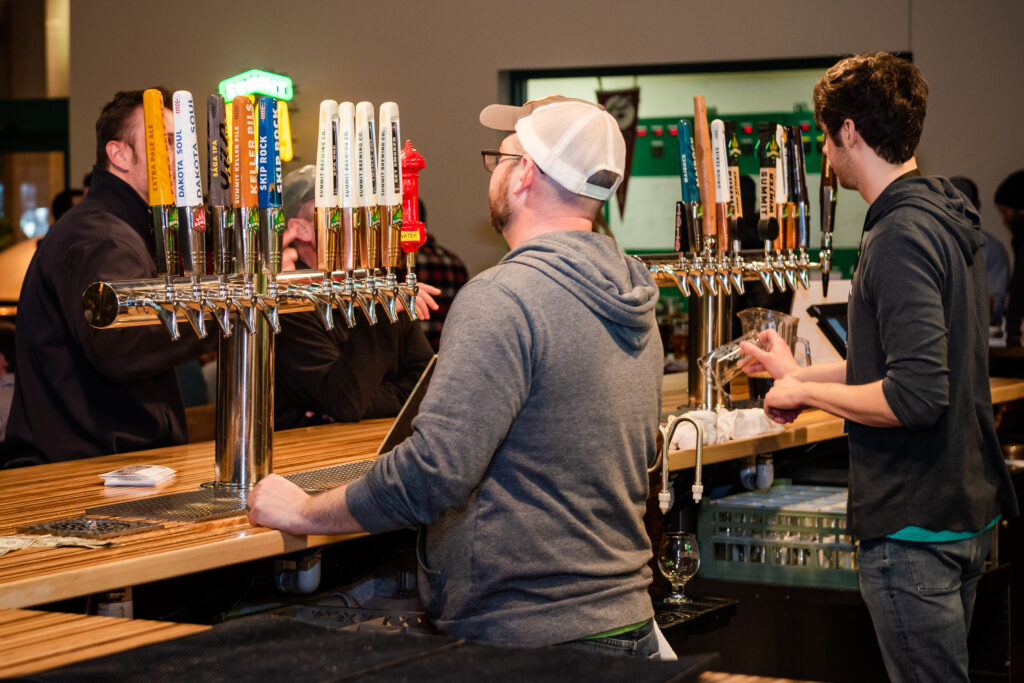 Seminar Series:
Our seminars are typically held during the winter months inside the toasty warmth of a craft brewery . Attendees enjoy plenty of craft beer, and tasty eats provided by a local Food Truck. These seminars are packed with information, and enjoyable slide presentations for new and seasoned anglers alike. We also include fisheries and cooperative project updates from the MN DNR, and of course, MNST staff are always on hand to answer all your questions.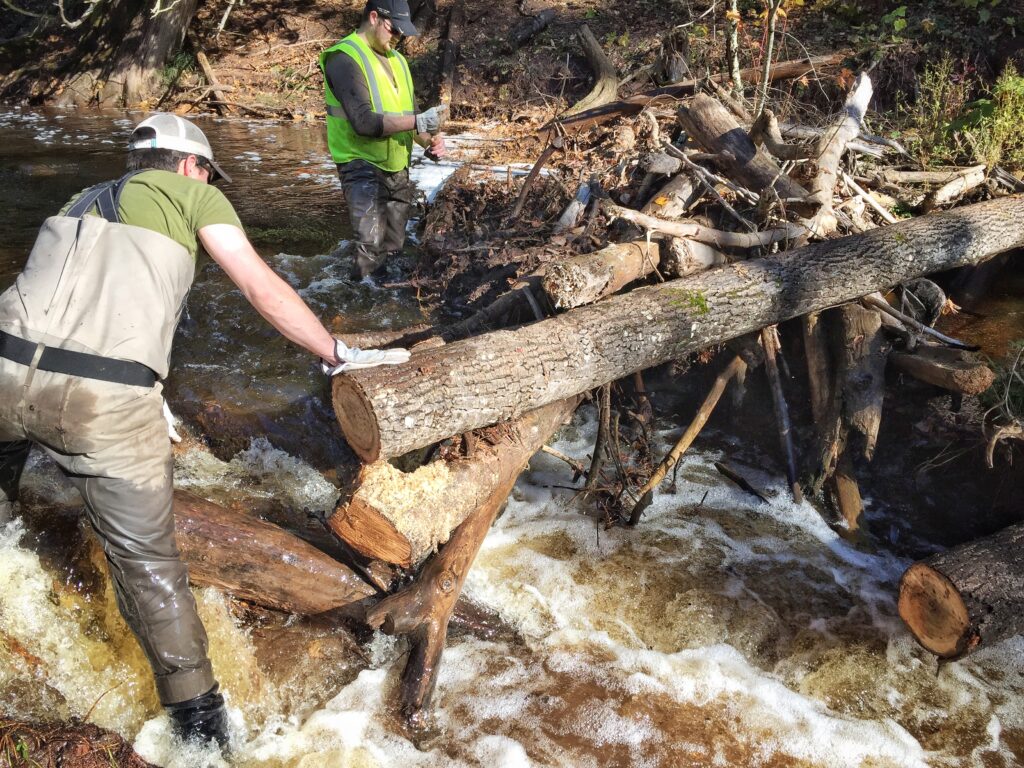 Habitat & Conservation:
In addition to our own efforts, we have partnered with the MN DNR and other organizations on continued outreach, habitat, and fisheries projects. These projects focus on improving coldwater ecosystem understanding, fisheries management, fish migration, spawning habitat, and opening or retaining angler access. MNST continues to participate on the Lake Superior Management Council and Advisory Committees.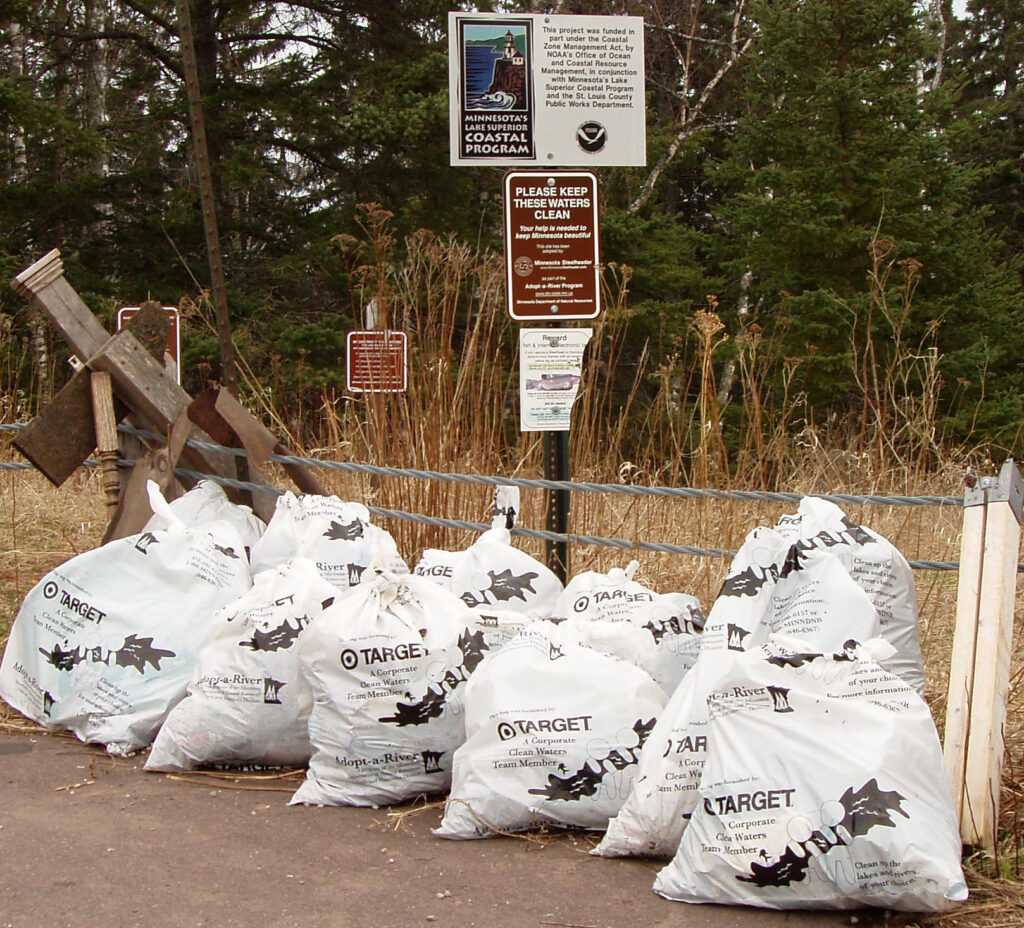 Receptacle Roundup campaign:
A survey we conducted found that the open-barrel trash cans along the lower North Shore scenic highway rest stops and rivers were a big part of the litter problem. It turned out that much of the trash was not making it into the barrels, and what did was taken right back out and scattered by all sorts of wildlife. The irony was the trash barrels were creating more litter. Our view was "you brought, you take it." We worked with the County and today, the trash cans are gone and the litter has declined dramatically.